Sometimes I like to doctor up my clothes, or make my own designs. This is showing off some of that work.
Shirts
My daughter's ultrasound made her look like an insane demon, and I had just gone to an Unto Others show and was very inspired by metal attire - so I photoshopped it into a metal T.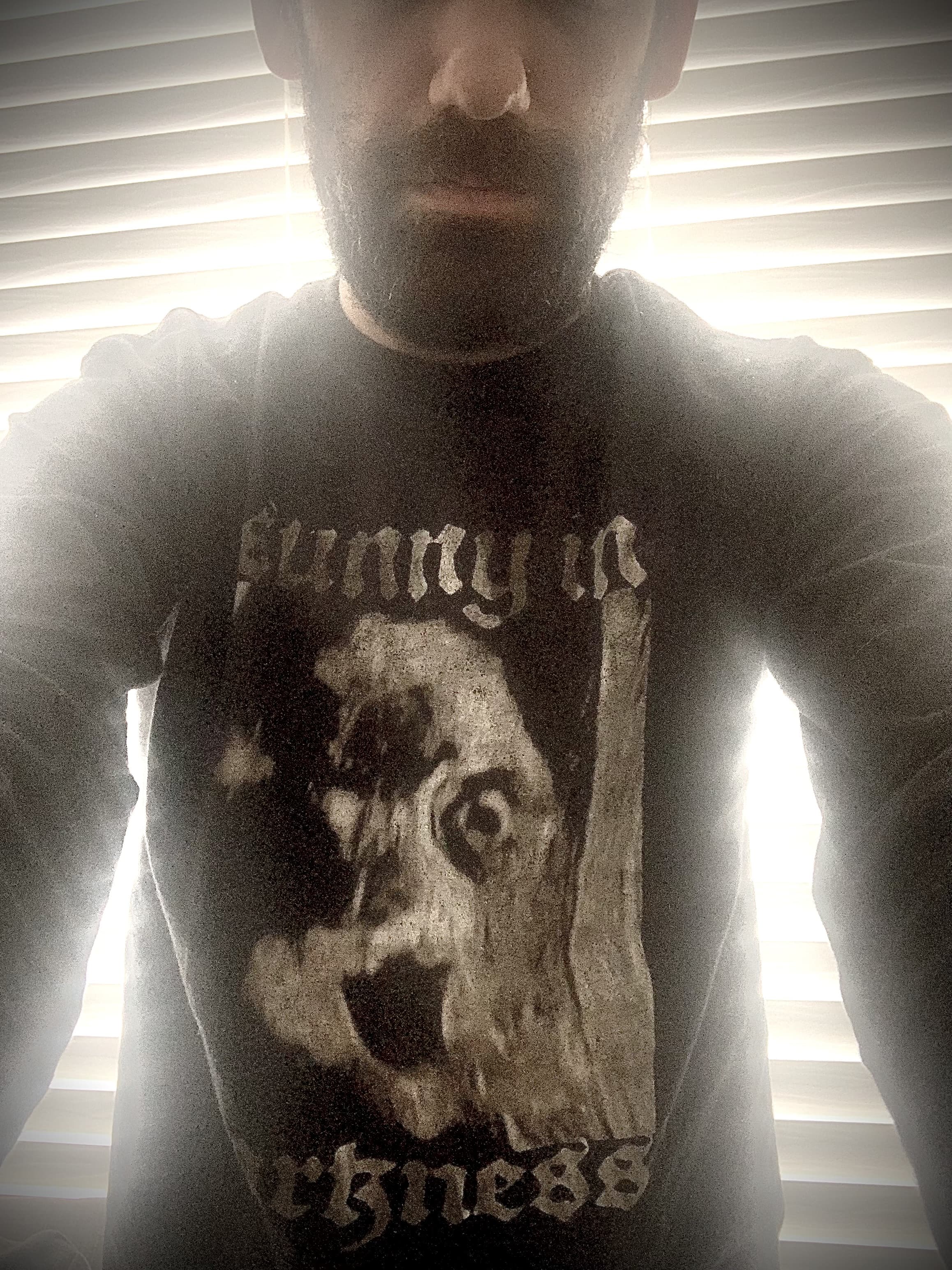 I can't claim credit on this one (save perhaps inspiration), but after a conversation about the streetwear brand online-ceramics.com, my friend Briana got very excited, and decided to design me a shirt, which I'm completely in love with, and which features symbology from my life, (like a clarinet).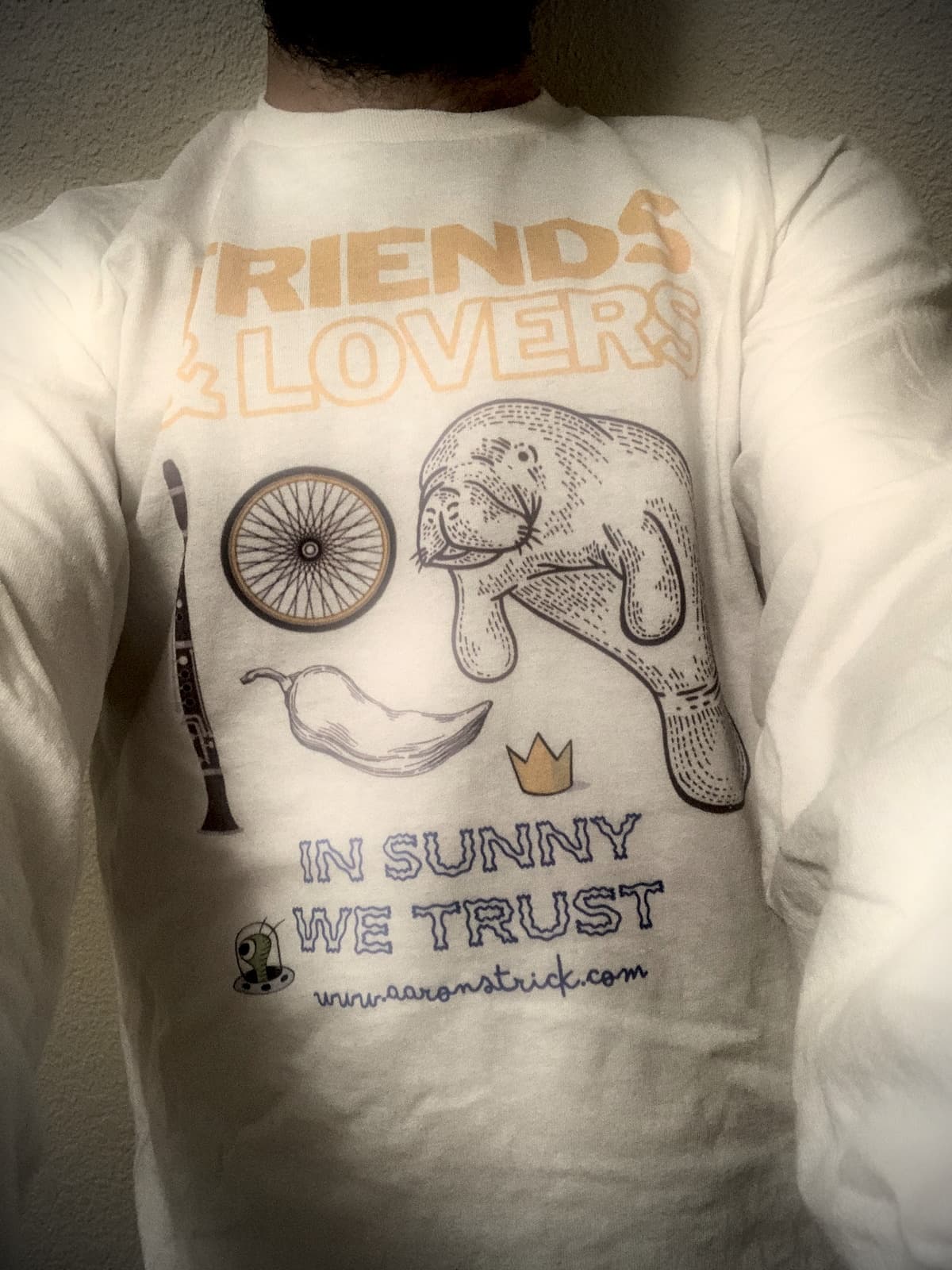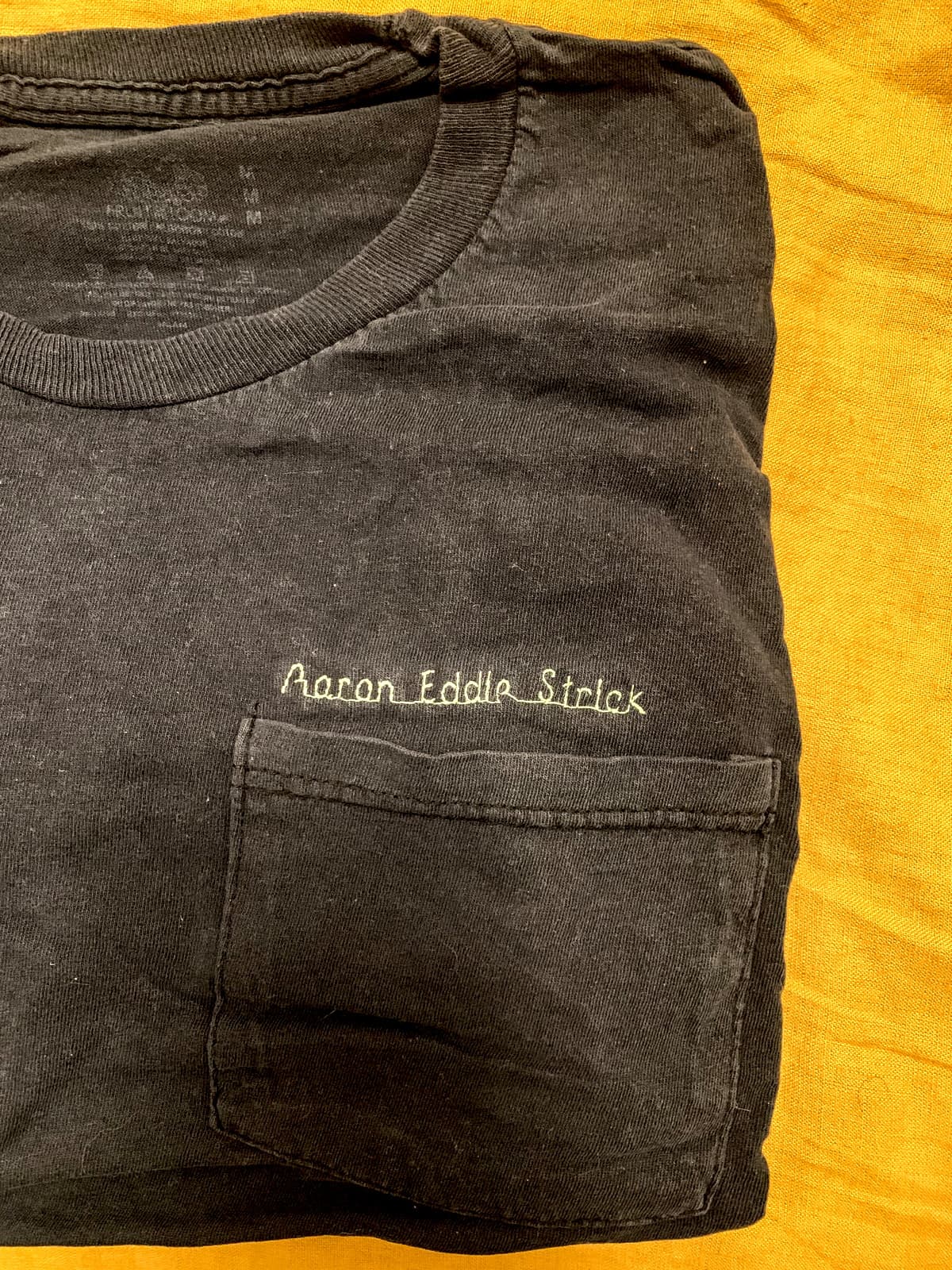 I can't claim credit on this one either (save perhaps inspiration again), but for my birthday, knowing my affinity, lucy stitched me this octopus.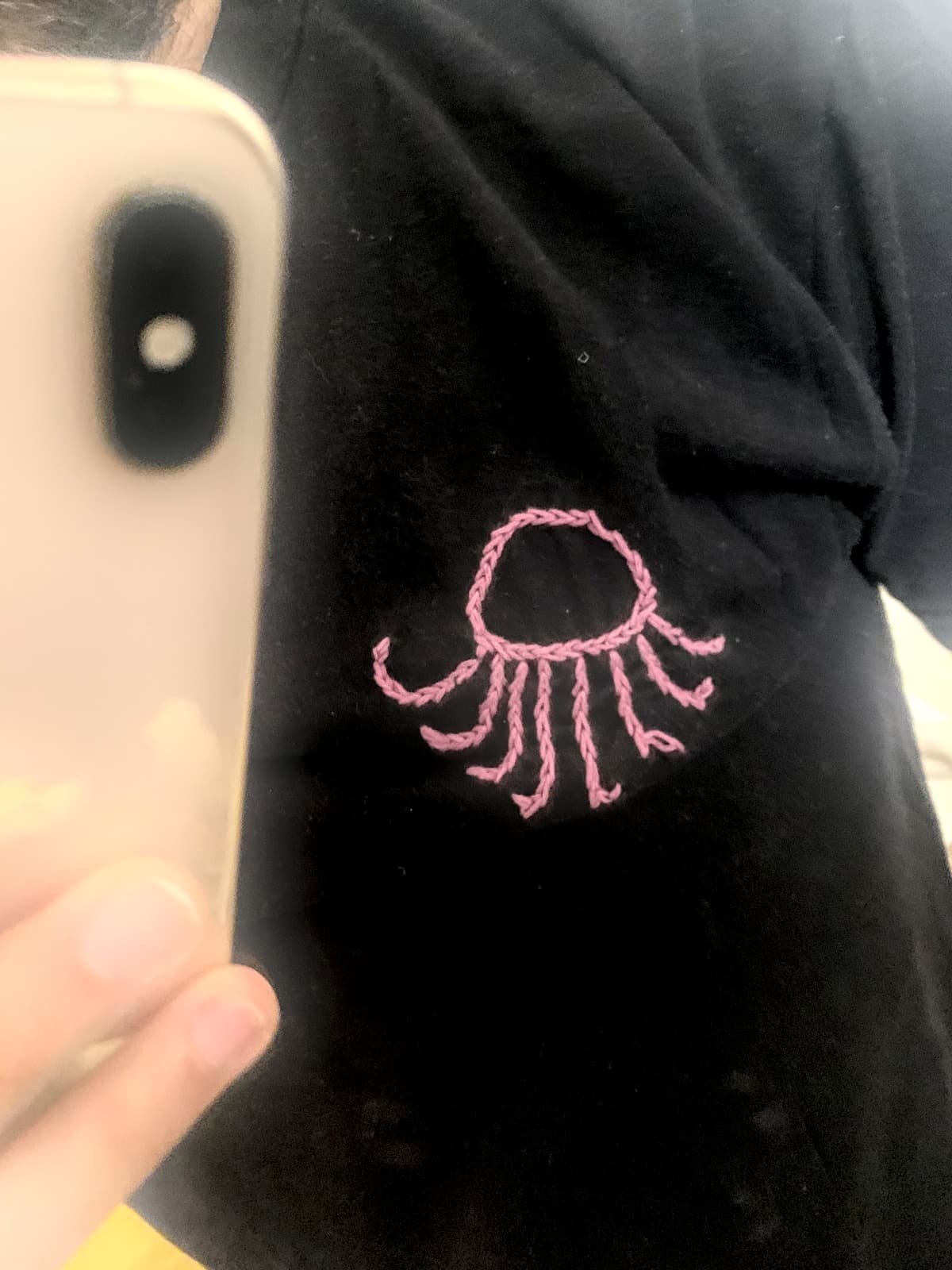 Pants
At the Levi's Flagship store in San Francisco, you can get them to customize or repair your clothes. I always opt in.
This mod is inspired by my dog, Pilot, who rolls with me.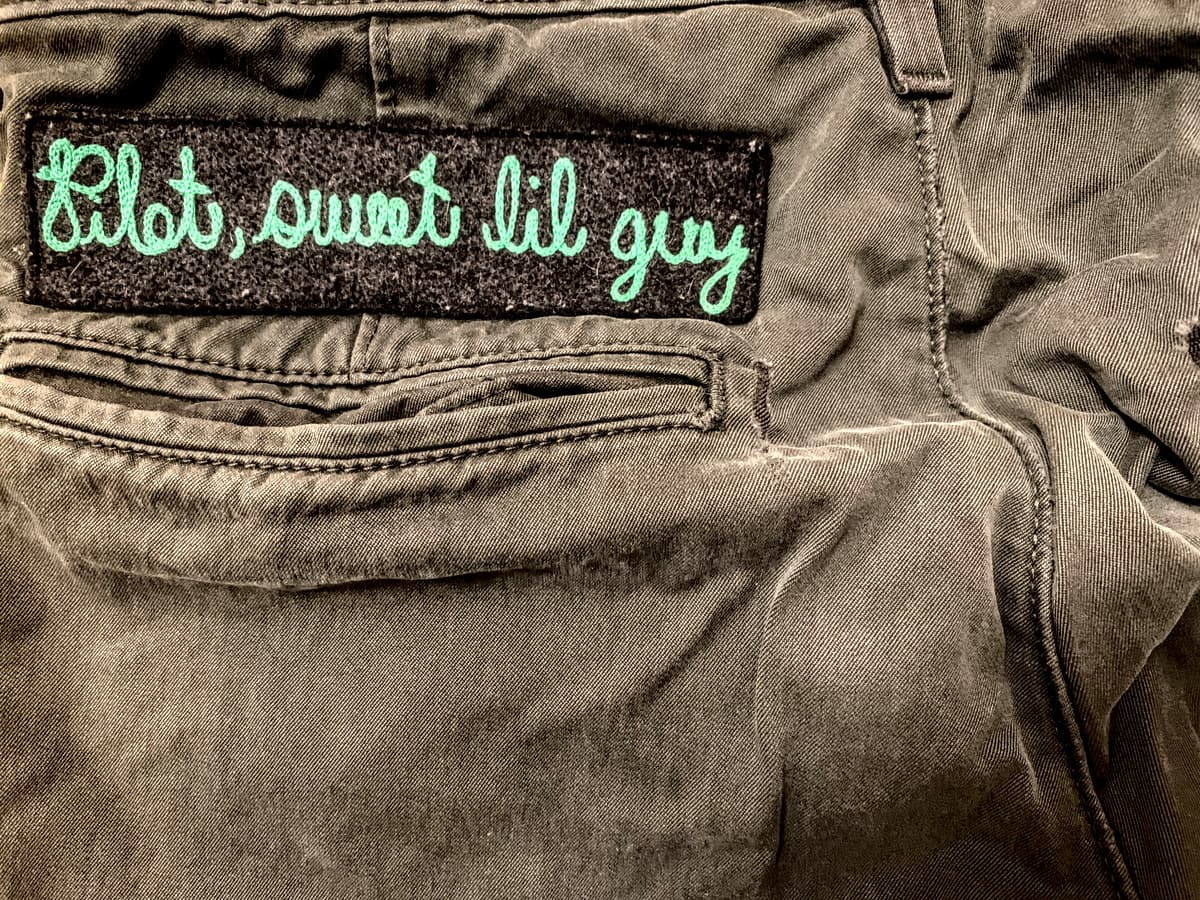 These mods are inspired by my daugter Sunny, who also rolls with me!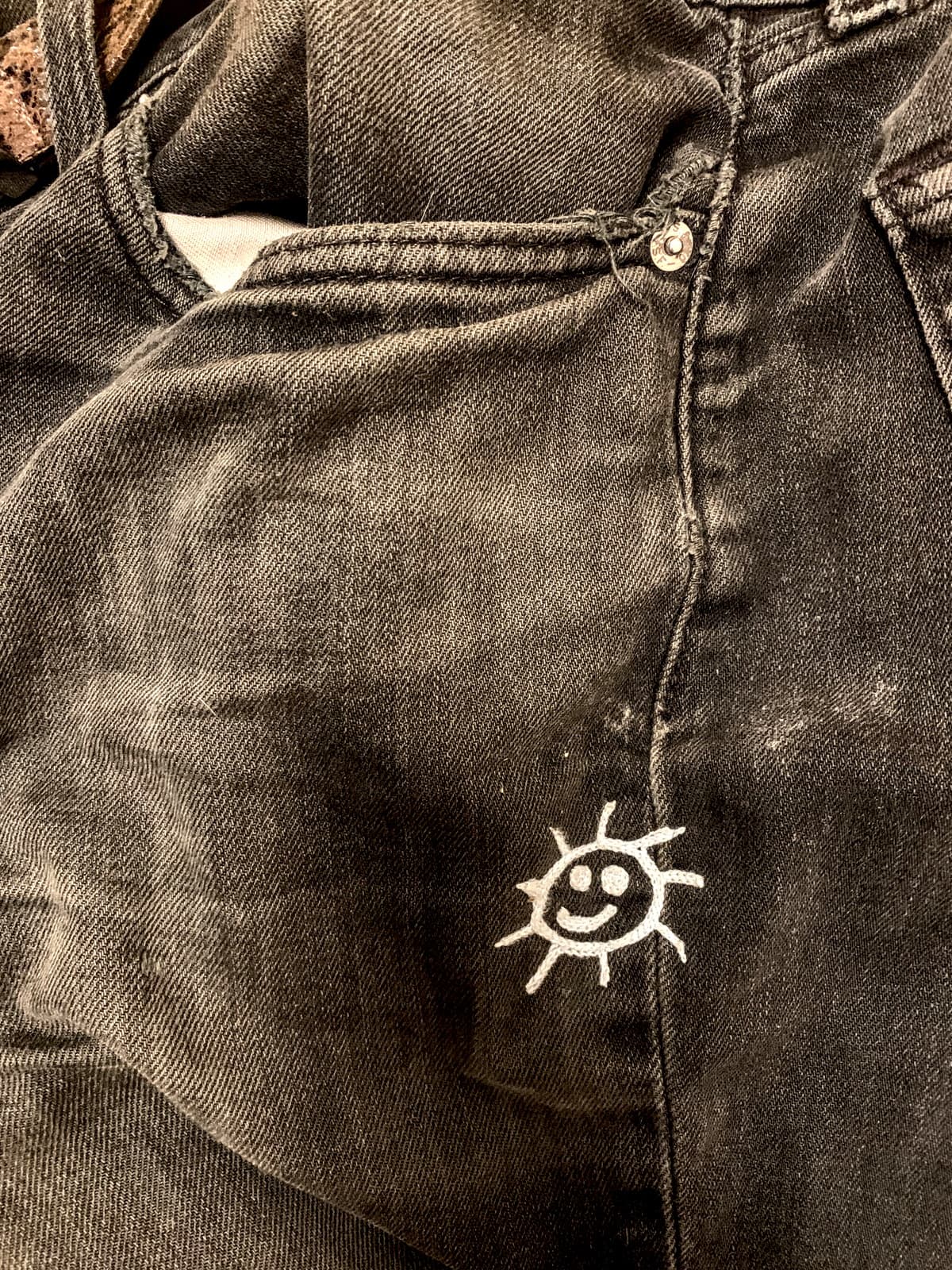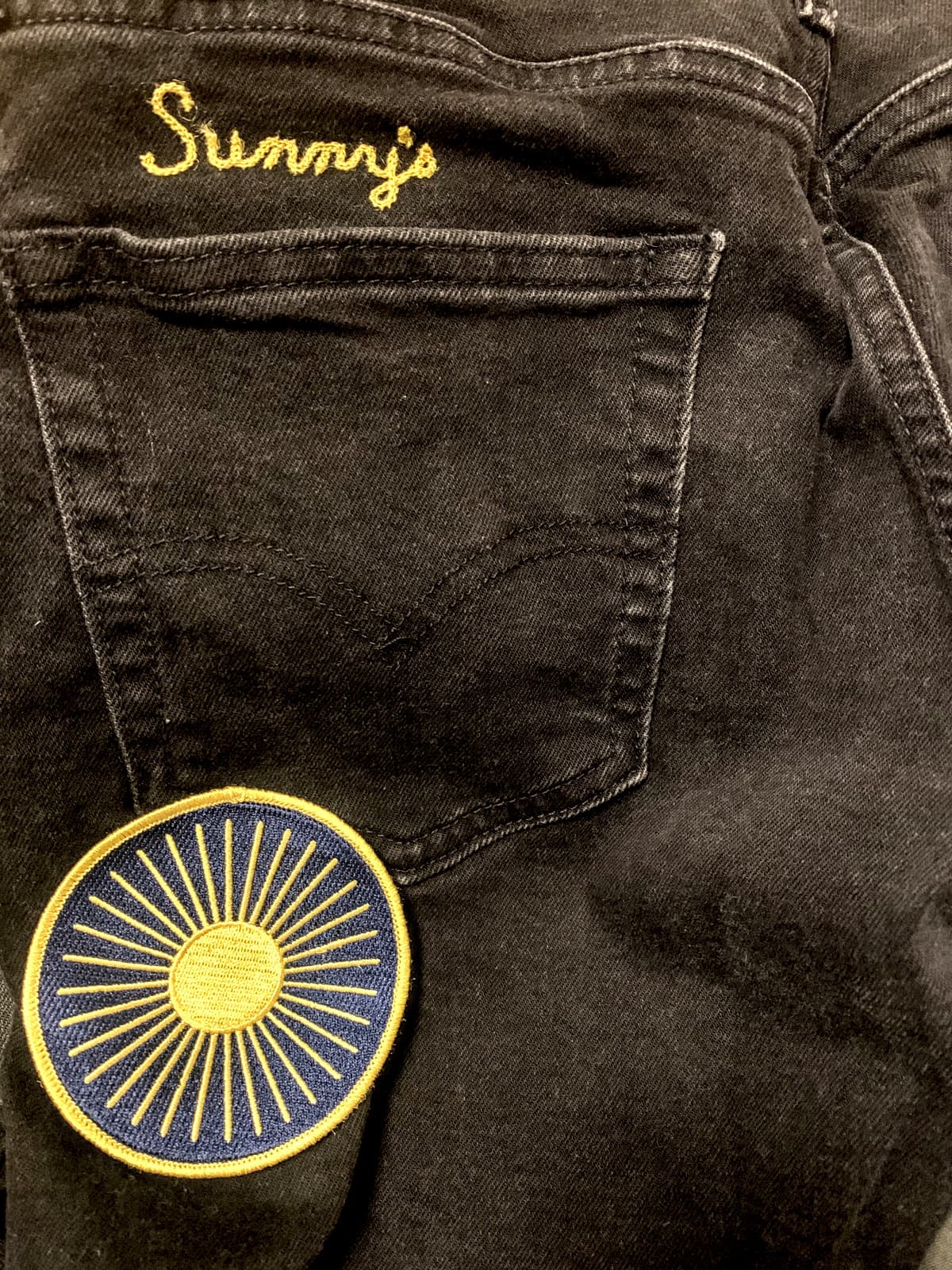 I think it's worth re-iterating, that you can get your pants repaired.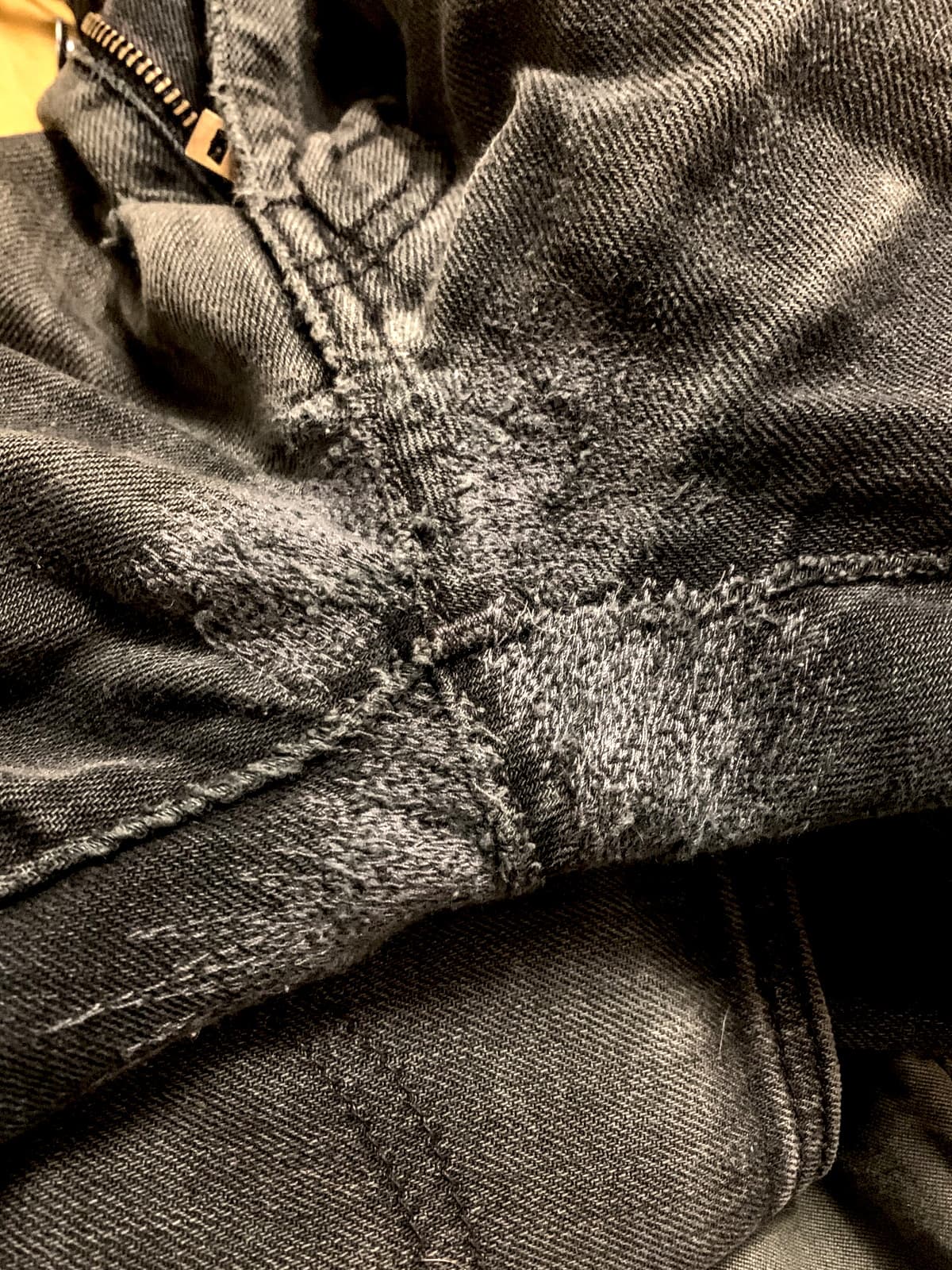 Shoes
Probably the the biggest splurge in my adult life was for some custom shoes at Al's Place. I justify them because I had a sort of insane foot problem that I may blog about one day. Al is a master of custom wear, and I designed these beautiful custom shoes with him, with this elegant diagonal stitch and single monk strap. He promised me 3 months of "exlusivity" - but I think that's a sales tactic lol.